Sony Xperia Z
has been officially announced at CES 2013, many interesting specifications used Xperia Z smartphone, such as water and dust resistant feature, then the camera sensor Exmore RS, even Sony Xperia Z can be used as a remote. Here are the specifications of Sony Xperia Z.
Sony Xperia Z
is a smartphone that has been certified IP55 and IP57. That is, the Xperia Z able to withstand water and dust as well. The Sony claims that Xperia Z can survive in water with a depth of up to 1 meter. It was thanks to the glass panels on the front and rear, as well as the plastic strip on the sides that covers all ports on Xperia Z.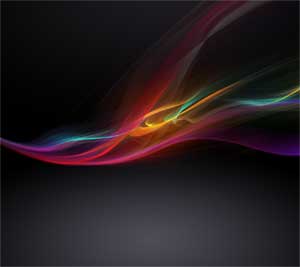 Xperia Z was announced in CES 2013 and it is not released yet. But wallpapers of the Xperia Z is leaked out. Download the wallpapers here.
http://www.mediafire.com/?ah79jh3p5dhl8bw
The wallpaper's dimentions is 2160 x 1920. That is the 1080p resolution. You may crop or scale the wallpaper to your own desired dimentions to fit in your phone.